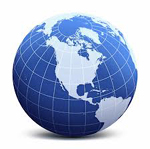 Each place I visited in the past is listed below with dates and comments.
Working for an airline many years ago allowed me to travel for free!
UNITED STATES

Alaska
7/84
Definitely will return some day, by cruise ship up the inside passage. A must see state.
Atlanta, Georgia
1979
High school band trip, 6 Flags.
Bar Harbor, Maine
4/02, 4/03
Acadia National Park is a nice 2-3 day trip. April is a bit chilly and things aren't all open yet, but less expensive to visit than in summer.
Bermuda
6/86, 9/86, 10/92
Not the best place to bring kids, a great get away for romance though. Beaches are as nice as Hawaii.
Chicago
4/04
Another great city to visit just for the food, especially deep dish pizza!
Denver, Colorado
1/90, 3/2018
Best skiing I've ever experienced at Copper Mt. Also Breckenridge and Keystone. Winter Park skiing March 2018.
Ft. Myers, Florida
4/93
Just another Florida destination…
Glacier National Park, Whitefish, Montana
7-8/03, 8/04, 2/05, 9/05, 8/06
Awesome! See also Waterton National Park, Canada. Would love to own a log cabin in Montana. Where to stay: Hidden Moose Lodge, Ptarmigan Village, Pine Lodge or North Forty Resort. I will return again and again!
Lake Placid & Lake George, New York
7/08
Whiteface Mountain is awesome even in summer. Took the ferry across Lake Champlain to Burlington, VT as an alternative driving route.
Las Vegas, Nevada
5/87, 5/98, 2/04
Makes a fun mini vacation; inexpensive, although recently things seem to be more expensive…
Longboat Key, Florida
6/97
Excellent relaxation at The Colony Beach & Tennis Resort; the only area in Florida I really like (the Gulf Coast).
Los Angeles, California
7/2016
Burbank, Highway 1, Big Sur, Carmel, Monterey, Pacific Grove, Redondo Beach; watch out for those LA drivers!
New Hampshire, Vermont, Massachusetts, Connecticut, Rhode Island, Maine
too many to list
If you can ski NH/VT, you can ski anywhere! Hyannis, Martha's Vineyard 7/2010; North Conway 7/2014; Kittery and Ogunquit Maine 7/2015
Miami, Florida
2/85
Not anxious to go back.
Minnesota – St. Paul, Minneapolis
9/84, 8/86, 8/87, 7/88, 6/89, 6/90, 9/92, 4/93, 7/94, 7/95, 8/97, 8/98, 2/00, 7/00, 7/03
Don't miss the Mall of America!
Nantucket, Massachusetts
8/86
Nice day trip.
Naples, Florida
11/2007, 2/2010, 7/2013, 2/2015, 1/2016, 3/2016, 12/2016
Super Florida destination.
New Orleans, Louisiana
5/84, 6/86, 4/87, 4/88, 4/94
More fun in my younger days. Great food and jazz, of course.
New York City
12/98, 7/2011, 7/2012
Also Hoboken, NJ to see Carlos Bakery
Orlando, Florida
1978, 1/89, 3/90, 9/93, 4/94
Go if you must and haven't been yet. Personally, I have no more desire to see Orlando, Disney, etc.
Philadelphia
8/2012
Just a quick 2 day trip
Phoenix, Arizona
8/89
Quick trip to get away from the cold!
San Antonio, Texas
2/03, 7/2018
Great 2-3 day mini-vacation spot, terrific food! Stay in a hotel on the Riverwalk. July 2018 for DCI show at Alamodome.
San Diego, California
5/90, 4/92, 6/02
Very nice area. Kids loved LegoLand. The Zoo and Wild Animal Park are OK. I prefer National Parks to amusement parks and zoos.
San Francisco, California
1/88, 4/89, 7/90, 7/91
Don't miss wine country.
Seattle, Washington
10/91, 6/97
Hoh Rain Forest was spectacular.
South Dakota – Mt. Rushmore, Crazy Horse, Custer State Park, Badlands and Wind Cave Nat'l Parks
6/06
Custer State Park was the highlight. Glad I saw it all but once is enough.
Steamboat Springs, Colorado
12/90
Ski country!
Tampa, Florida
1984, 10/85, 12/86, 6/97
Nice area, if you must go to Florida.
Washington, D.C.
1975, 4/84, 4/85, 8/86, 6/93, 8/09
Visit when the cherry blossoms are in bloom; good 2-3 day trip.
West Palm Beach, Florida
3/84, 6/85, 3/86, 8/86
What ever happened to you Bob P…oh, I found you!
Williamsburg, Virginia
4/96
Didn't leave an impression.
Yellowstone and Grand Teton Nat'l Parks
7-8/01
Trip of a lifetime! Will return for sure.
Zion National Park, Utah
2/04
Amazing area! Also visited Valley of Fire and Las Vegas.

CANADA

Alberta/Canadian Rockies – Calgary, Banff, Lake Louise, Jasper
7/00
Majestic, equal to Alaska in beauty, may return to Lake Louise in winter for skiing.
British Columbia – Vancouver, Victoria, Tofino & Pacific Rim NP, Whistler, Kamloops, Golden – Mount Revelstoke NP, Glacier NP, Yoho NP, Kootenay NP, Lake Louise
7/05
Glad I saw it all. Whistleris over developed. I enjoy US National Parks more than Canadian National Parks.
Montreal, Quebec
8/81, 8/82, 7/86
Spectator at Drum Corps International, '81 and '82
Waterton National Park
7-8/03
See also Glacier National Park. I prefer the US park to the Canadian.

EUROPE

Amsterdam
10/93
Not crazy about this city.
Dublin, Ireland
10/93
Didn't leave a big impression.
Germany
8/85, 9/89, 2/2007
Hope to return again and again.
London/Bath, England
10/84
I liked Bath better than London.
Luxembourg
8/85
Drove to from Germany, very interesting place.
Scotland
4/84
Didn't leave a big impression.

ISLANDS

Big Island, Hawaii
10/91
Runner up.
Kauai, Hawaii
10/88
Number 1 island, in my opinion. Beautiful.
Maui, Hawaii
9/90, 9/94
Go if you haven't been yet.
Oahu, Hawaii
3/85, 8/86
The other islands are better.
San Juan, Puerto Rico
1/86
Almost didn't make it home, all flights overbooked…

ASIA/OTHER

Seoul, Korea
3/86
Wonderful place to shop! Very clean and safe when I went.